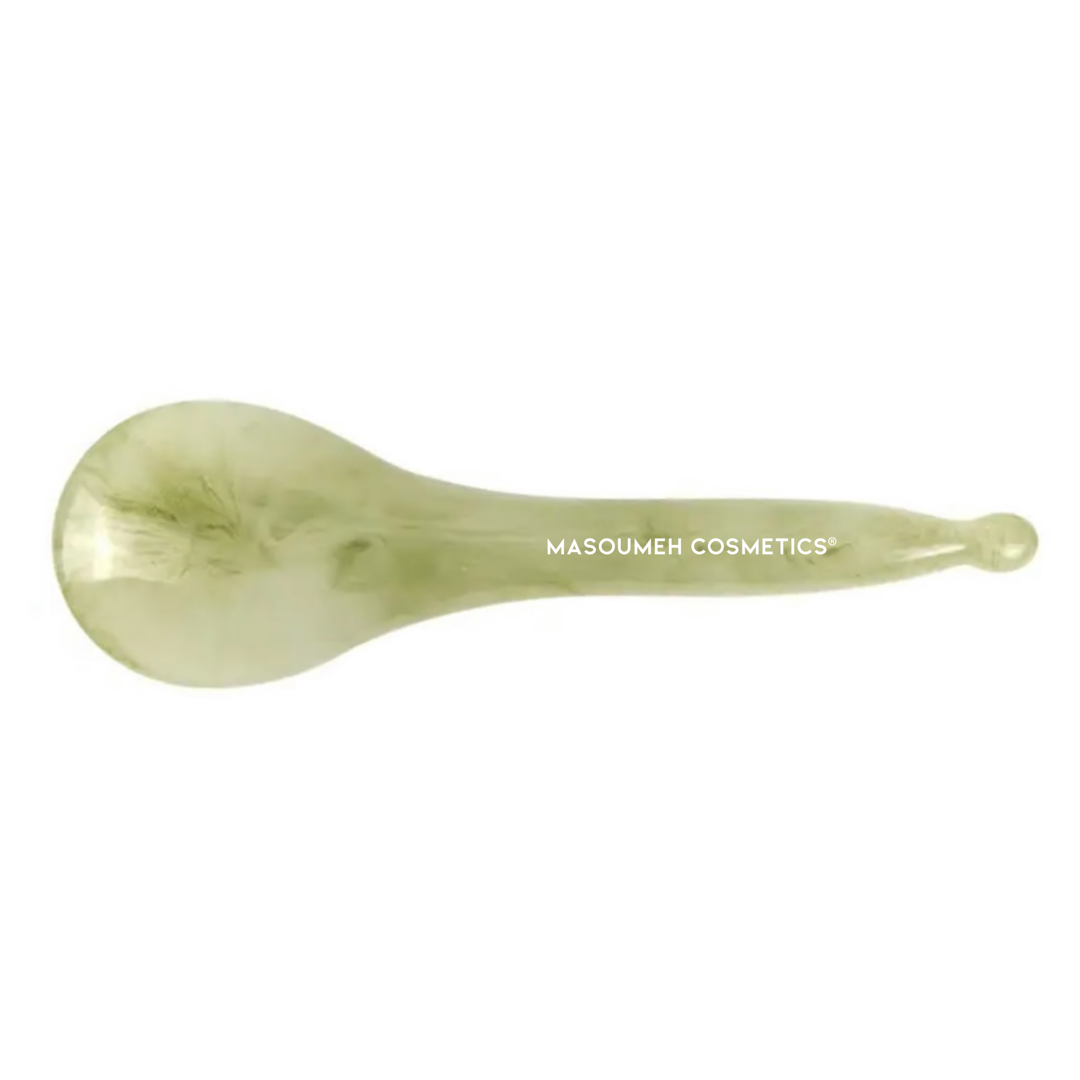 GUA SHA - CONTOUR MASSAGE PEN
This Contour Gua Sha Pen by Masoumeh Cosmetics™ is everything you need to assist in minimising puffiness around your brow and eye area.
(Keep In the Fridge to minimise Fluid Retention)
KEY BENEFITS OF THE CONTOUR GUA SHA
Deeply Relaxing
Assists in Lymphatic Drainange
Improves Blood Circulation & Puffiness
Enhances Immune function of the face & skin
Slims the face & Reduces Fine Lines
Tones, Lifts & Releases Facial Tension
Contours your eye area & skin tone
Gives a more youthful appearance
Better Absorption of skin care products
Mult-use for areas of the face and body as a massage tool
HOW TO USE 
Start with clean skin that you have prepped with Brow Serum or skin care to ensure that your Contour Tool can glide on without tugging or pullin. 

Use the pointer end of the Contour Pen on the temple area, brow bone and along the jaw, massaging in small and slow circles into your trigger point areas. 

Use the flat spoon like end to gently sculpt the face, forehead, undereye and cheekbone area to allow a deeper release of tension and assist in circulation.
FOR BEST RESULTS USE WITH THE MBA BROW & LASH GROWTH SERUM
Materials: Made from Natutal Beeswax 
Dimensions: 12.5cm length / Width 3cm / Width Pointer 1cm
Limited Qty / Estimated pre order arrival March 5th 2023