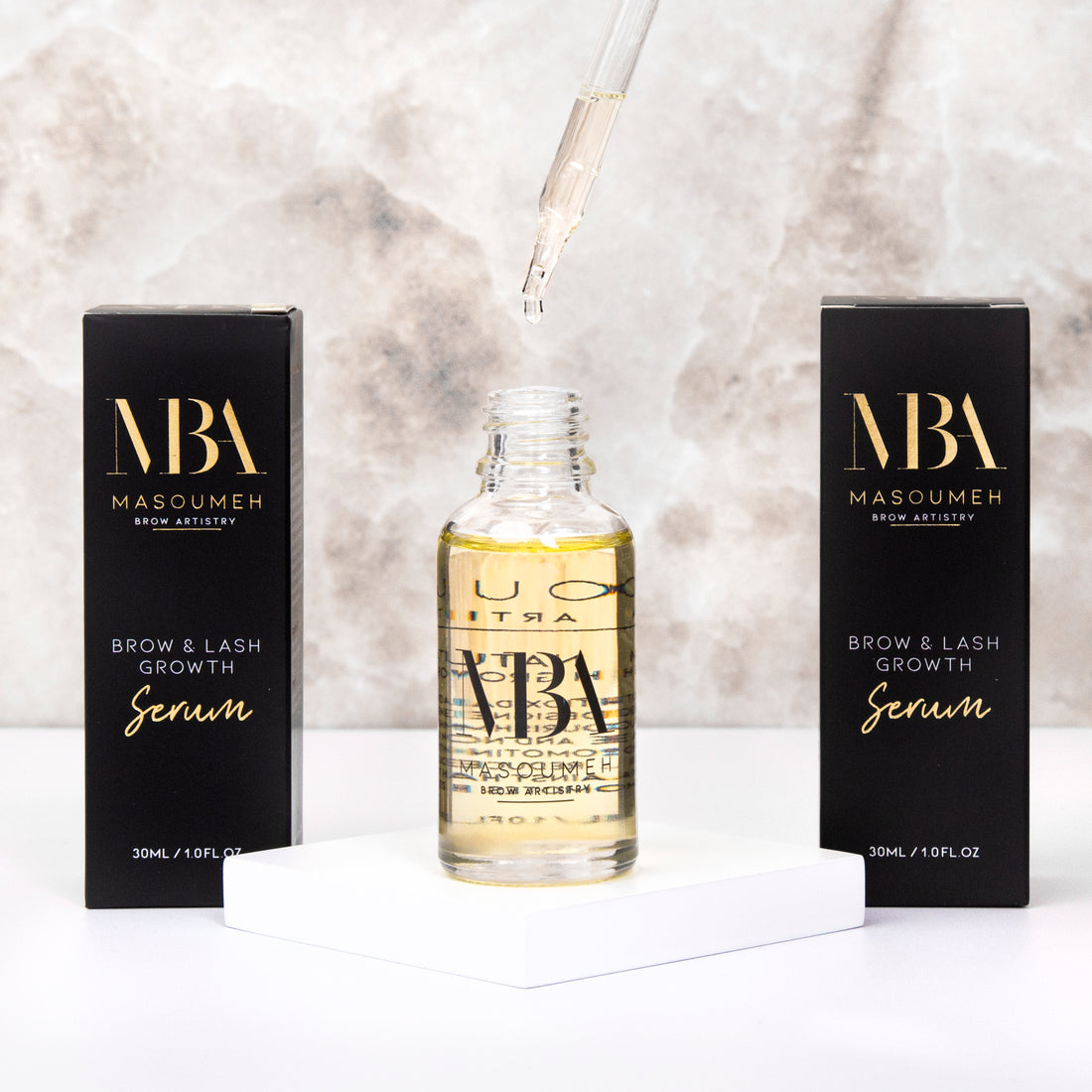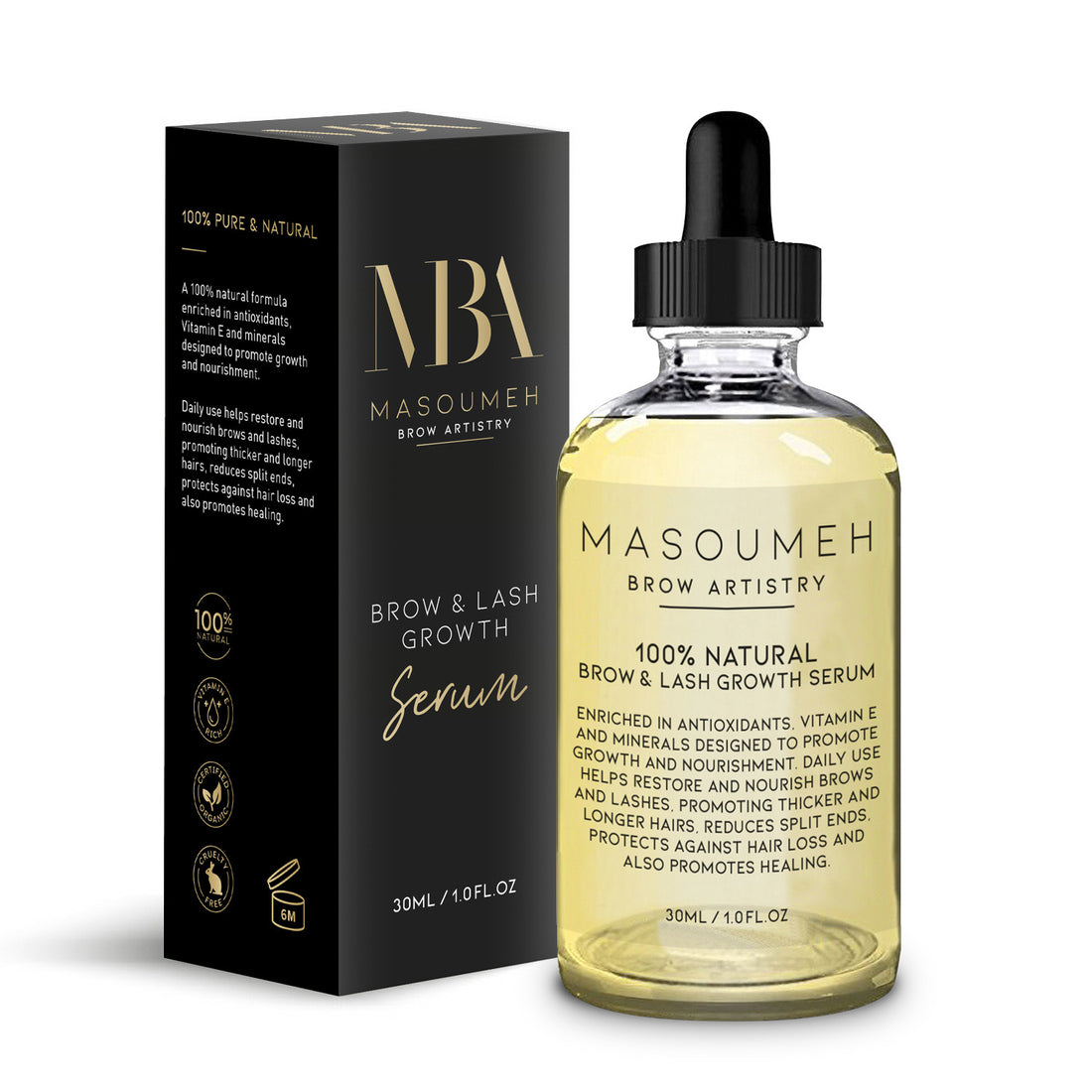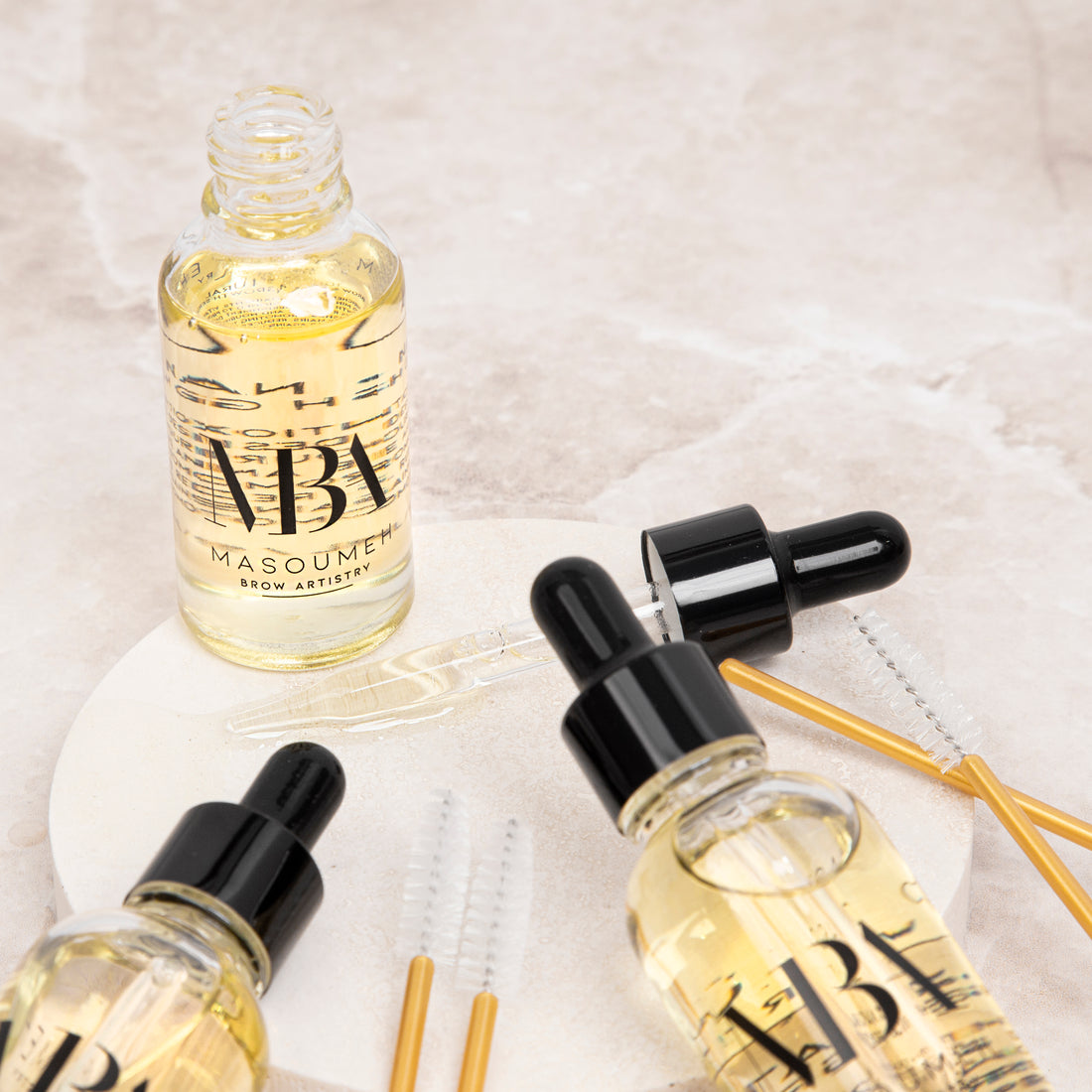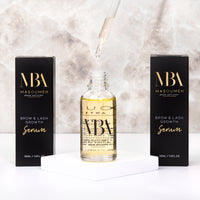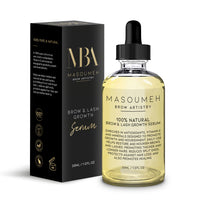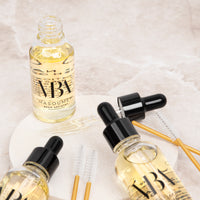 No more 'gappy brows' or short dull lashes with MBA Brow & Lash Serum!
This luxurious serum nourishes your skin and hairs follicles. It works naturally to increase hair growth while conditioning and strengthening hairs as you sleep. MBA Brow and Lash Serum is made from rich Jamaican black castor beans. Cold Pressed with love and created for you by Masoumeh Rabii, this serum can also be used as Beard Oil assists with dry and flaky skin.
Enriched with antioxidants, vitamins and minerals. As light as a serum, it is fast-absorbing, has a non-sticky texture and is suitable for all skin, eyelash and eyebrow types.

INSTRUCTIONS:
Use Nightly. Apply a tiny drop on clean fingers and massage upwards over your eyebrows, gently massage the excess over your eyelids, eyelashes and under eye area.
Do not use reusable applicators in the bottle.
Less is more! An excess amount of serum can irritate your eyes. This product cannot be used on false eyelashes. 
INGREDIENTS:
Pure, Jamaican Black Castor Oil 
Eco Friendly
100% Pure
Non Toxic
Alcohol Free
Cruelty Free
GMO Free
Certified Vegan
Natural Ingredients