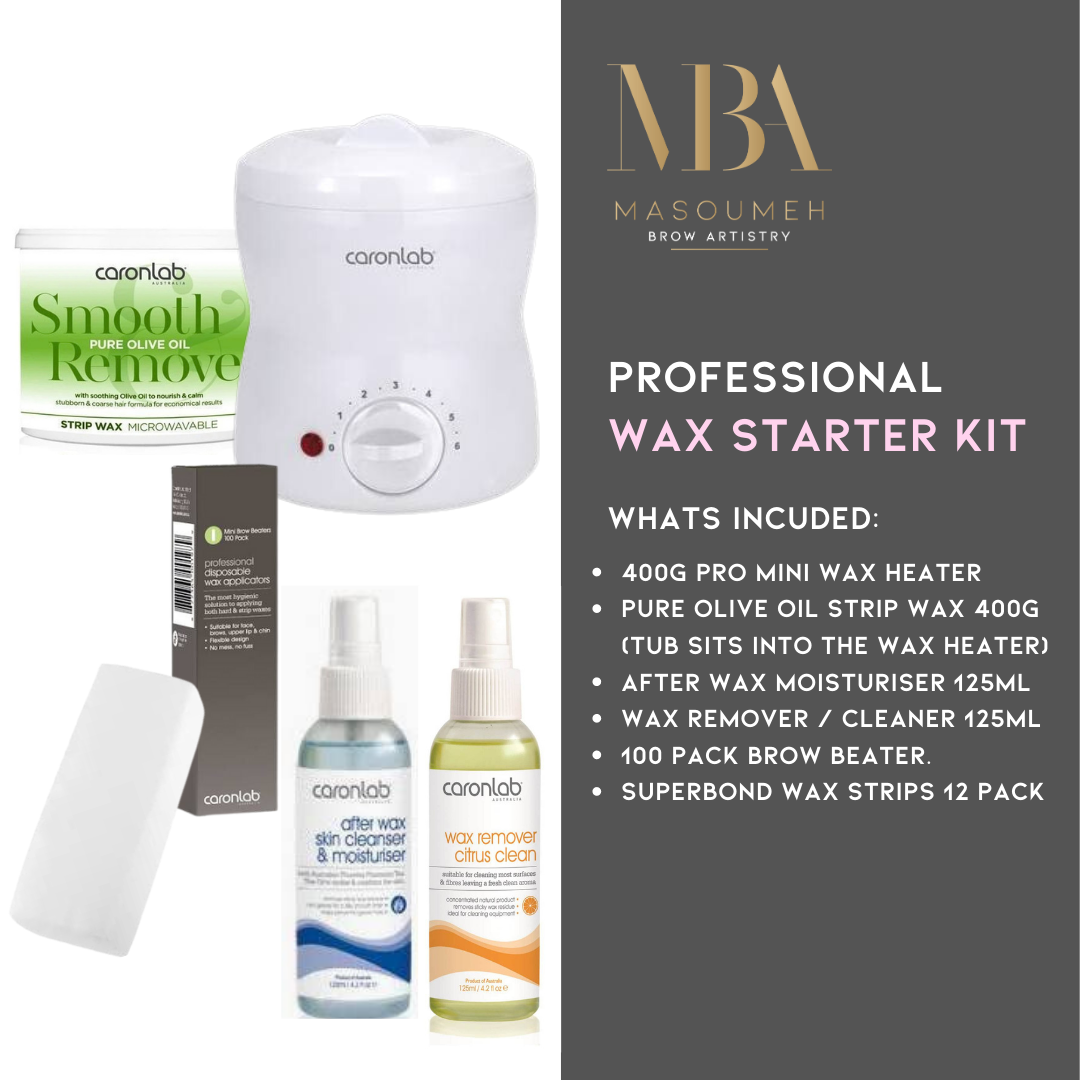 CARONLAB - MINI WAXING STARTER KIT
Masoumeh Brow Education works exclusively with Caron Lab Australia.
This kit is Ideal for students or businesses on the go and contains everything a starting wax-professional might need:
This kit includes:
1x 400g Pro Mini Wax Heater
1x Pure Olive Oil Strip Wax 400g (goes straight into the mini wax heater)
1x After Wax Oil 125ml.
1x Wax Cleaner 125ml.
1x 100 Pack Brow Beater.
1x Superbond Wax Strips 12 Pack.