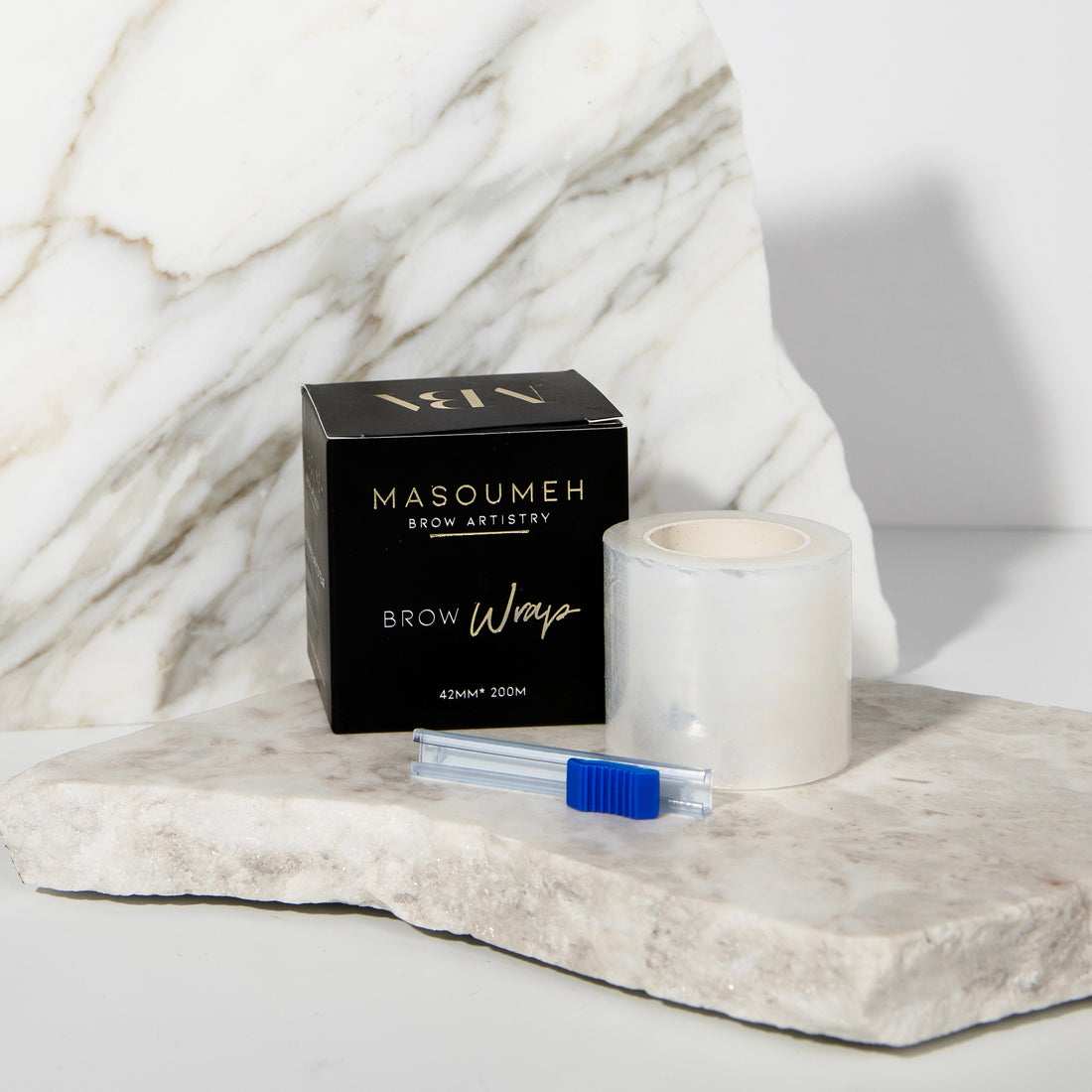 MBA Brow Wrap is the perfect small roll of clear cling film for professionals to use for Cosmetic Tattoo and Brow Lamination services. It is used to cover areas such the eyebrows, eyes or lips.
Each roll is 200 metres in length and 50mm wide and is completely clear.
This product has also been known as Tiny Glad Wrap. It has a metal blade and slide clip to make tearing much easier.
Professionals us this easy to use cling film with MBA Luxe Lamination Kit.