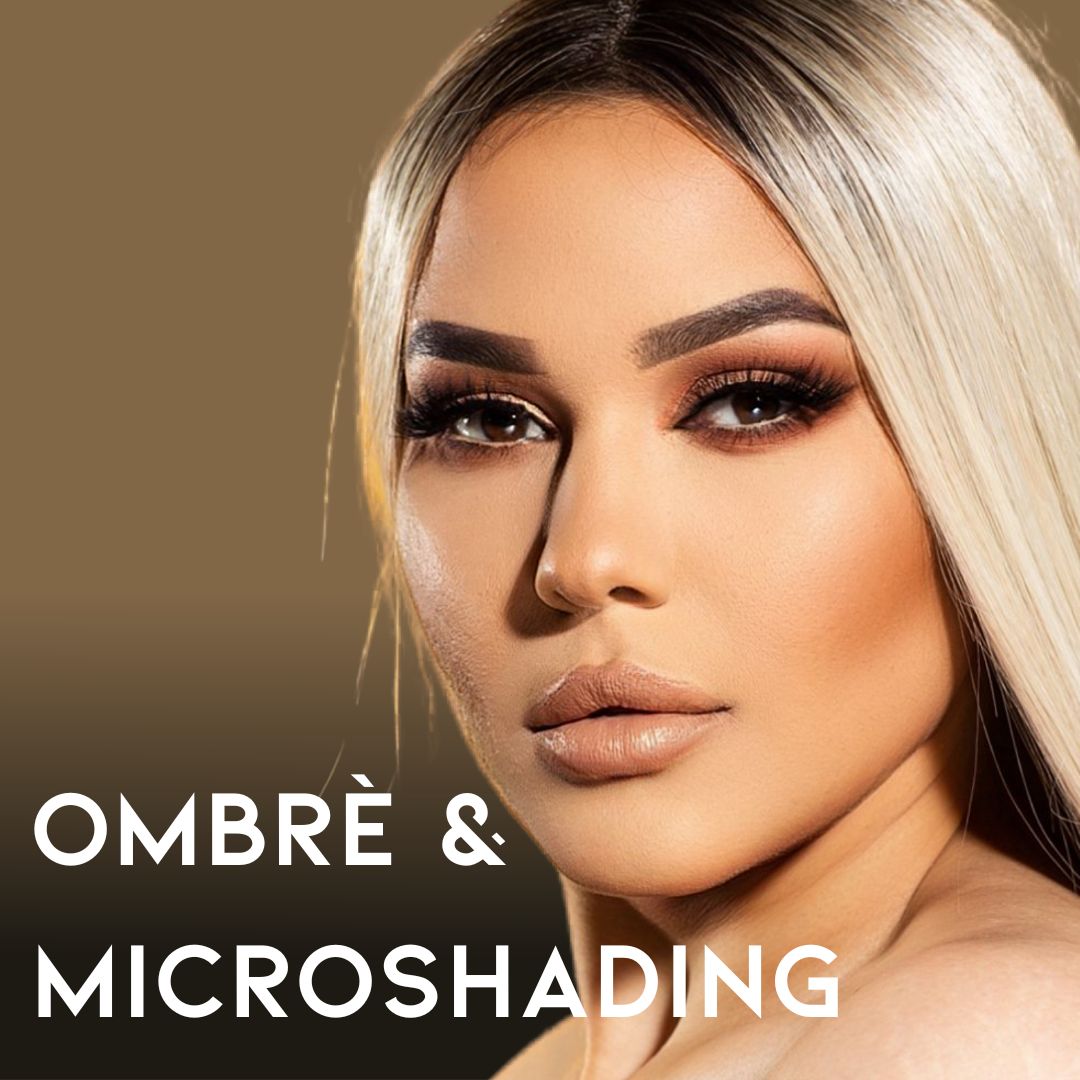 OMBRE & MICROSHADING BROW TATTOO ONLINE COURSE
If you're a beginner in cosmetic tattoo or a current machine artist with experience looking to watch a pro artist up-close, this course is for you!

Learn all the secrets to mastering Masoumeh's method to Ombre cosmetic brow tattoo and achieve flawlessly healed results, that your clients will love!
Did you know? Ombre Brow Cosmetic Tattoo is the perfect service to add to your business, bringing you more return than any other service in the brow industry.
The Online Portal is accessible for 12 months in which you will able to log in at any time and watch your training video tutorials as many times as you want. The step by step video tutorials are all up close, in depth and detailed enough for aspiring artists and current tattoo artists wanting to advance their skills. 
Masoumeh will be with you every step of the way, mentoring you during and upon completion to ensure that you are confident in your skill set and services. Once you have passed your online assessment you will receive your MBA Certificate to hang in your studio! 
The training provided to you is an Advanced Skills Course and is not an accredited course. It is intended to extend an artist's skillset, allowing them to understand Masoumeh's signature & trending Ombre tattoo technique. 

What you will learn:
Skin Anatomy
Hygiene & Safety
Regulations
Contraindications
Client Consultation 
Colour Theory
Pigment Selection
Masoumeh's Method To Achieving The Perfect Brow Design

Brow Mapping & Measuring

Machine Depth & Speed

Needle Selection

How to create the Ombre Front Fade

Skin Stretching

Practice of Application on Practice Skin

Live Demonstrations by Masoumeh

How to Achieve Flawless Healed Results

Content Creation

Social Media Tips & Tricks
AND MUCH MORE!
So what are you waiting for? Register now and begin your brow journey!